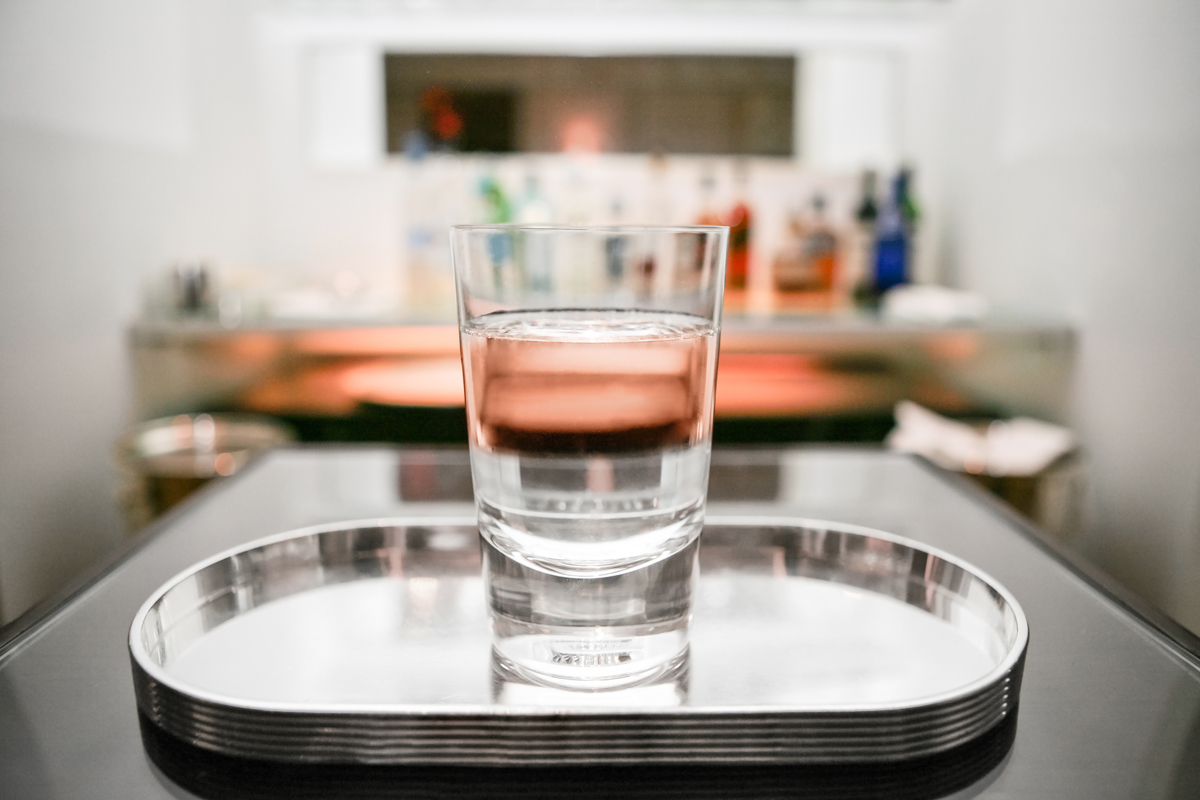 Location: Per Se, New York City
Type: Photojournalism Photography
Client: IBM
Credit: paulcheney.com
Notes: 11.7.07: I was luckily (thanks to Mitchell Crosby of www.jmccharleston.com) hired to shoot the top executives, employees and clients of IBM as they spent a week in meetings at the Waldorf-Astoria and nights at business dinners around New York. We shot at places like Le Bernadin, Del Posto, Bouley Test Kitchen, etc. One night I was about 15 minutes late to my shoot at Per Se. I had on an under shirt, a pressed shirt, a sweater, a vest and a blazer. I sprinted up the stairs to Per Se, and bust into my event to find nobody cared or even noticed I was late. I suddenly blew up in a full body sweat…like half time of a soccer game kind of sweating. A gentleman walks up, asks if I would like water to which I reply, "Yes, thank you." Seconds later he is standing next to me as I unpack my bag with a silver tray and one perfect glass of water. The temperature was just, just, just barely making the glass condensate. No ice. Refreshing, but not too cold and definitely not room temperature. It was a perfect glass of water. The last thing I thought I would remember ten years after shooting at Per Se….