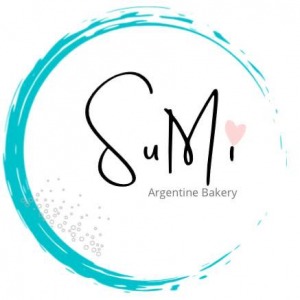 Sometimes you just get lucky. I crossed paths with the legendary Diego Funes from world renowned Diego's Empanadas and was hired to shoot his empanadas. We talked a lot about Argentinean culture and cuisine.  I have only been to South America once vis-a-vie Colombia shooting for the Real Housewives of New York. The second I hit the ground in Cartagena I could tell this was not… North America. The vibe and rhythms are just different in a refreshing way. Diego told me of his Argentinean friend Andrea Chiorazzo who was making alfajores in Charleston.  My grandfather is a master German baker and I just have an affinity for shooting and interacting with bakers, brewers, butchers, and anyone ensconced in their craft.
Wiki Quickie: An alfajor or alajú (Spanish pronunciation: [alfaˈxoɾ], plural alfajores) is a traditional confection found in Argentina, Bolivia, Chile, Colombia, Ecuador, Paraguay, Peru, the Philippines, Southern Brazil, Southern France, Spain, Uruguay, and Venezuela. The archetypal alfajor entered Iberia during the period of al-Andalus. It is produced in the form of a small cylinder and is sold either individually or in boxes containing several pieces.
We shot the entire process of making alfajores. Andrea played old Argentinean music and sang and danced as we created marketing materials for her new website.  Nothing was really posed as I just set up studio lights around her and paused her occasionally when I saw a moment or something interesting.  I learned a lot about alfajores, and gleaned more information about Argentinean culture as well.  We ended up with 1100 photos… of which 900+ were just awesome in my opinion. Sometimes you get lucky.  Everything just seemed to gel for this shoot and it shows.
As I wrapped up my shoot Andrea's husband had a ribeye waiting for me… wow. Argentinean hospitality is real. I had not had meat in 3 or 4 days and it was… incredible. Andrea sent me home with a sampler platter of her alfajores…  Dulce de leche, love, creativity all shine through every bite.  They are pleasantly small as you do not need to eat TOO much which makes you pay more attention to each bite. They are perfect little bites of Argentinean tradition.  Her new website will be up soon, but find her on Instagram or Facebook and place an order for yourself and as a unique gift. I used to gift my clients  croissants and pastries from Fabrice at Macaroon Boutique… now I will start buying alfajores from SuMi Bakery as well! Lucky!